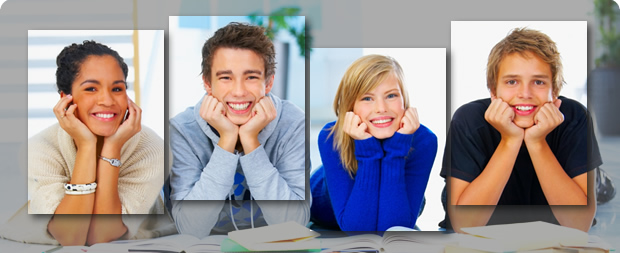 RCampus ePortfolios

Empowering Students for Success
RCampus' user-centric ePortfolio system provides a comprehensive, intuitive platform which allows students and faculty to build multiple, fully-functional presentation portfolios for demonstrating their skills and knowledge or for career development. Each ePortfolio is a complete website where users maintain their work, embed multi-media artifacts and display their creativity and personality.
Request a Demo
RCampus ePortfolios For:
Showcasing
Easily organize, showcase and archive collections of work in a digital layout.
Learning
RCampus ePortfolios gives users endless possibilities to make their ePortfolios a unique and guest-friendly place.
Career
Students and graduates have the ability to maintain lifelong ePortfolios with multiple pages, leaving a positive impression on potential employers.
Request a Demo
RCampus ePortfolios are:
Lifelong
Our ePortfolio system gives students a life-long ownership. You can keep your ePortfolios upon graduation or transferring to another school.
Multi-purpose
RCampus is the only system that encourages its users to build multiple ePortfolios, including personal, career, professional and learning ePortfolios.
Personal
There are several ways to lay out your ePortfolios, but only students have the ability to design them according to their own imagination.
Request a Demo
What RCampus ePortfolios do:
Students build learning ePortfolios to reflect on their learning activities and achievements, submit them for reviews, and communicate with their teachers and peers. With RCampus ePortfolios, work is compiled for years to come.
Request a Demo
Features

Free

Premium

Enterprise

Pricing

$0.00

(not a trial)

$25 / year
Contact us
Showcasing ePortfolios
1
Unlimited
Unlimited
Pages per ePortfolio
5
30
30
Sliding Tiles
Basic
Advanced
Advanced
Learning / Assessment ePortfolios
 

✔

 

✔

 
Structured Matrices
 
 

✔

✔

 
Guided Learning
 
 

✔

✔

 
Multiple Evaluators
 
 

✔

 

✔

Self and Peer Assessments
 

✔

 
 

✔

Rubric Assessment
 
 

✔

 

✔

Performance Monitoring
 

✔

✔

 
Standards and Outcome Management System
 
 
 

✔

Integration with SIS & Other Systems
 
 

✔

 
Institutional Administration
Get Free
Subscribe
Contact us
Adopt RCampus ePortfolios for your Institution:
Licensing Options
RCampus offers all industry options including hosted cloud/SaaS, hosted virtual dedicated, hosted dedicated, and on-premise.  Please see more here.
Custom Pricing
We work very closely with institutions to offer the best pricing possible while maintaining the highest level of support and usage.  Please see more here.
Contact us:
Simply contact us here for a demo and pricing.