Plug 'n Play RCampus and iRubric for Your LMS
Turn Your LMS Into a Competency and Outcomes Based Education Powerhouse.
Manage Course and Programs Outcomes Effortlessly
iRubric, the largest gallery of rubrics in the world, is a comprehensive rubric grading and analytics system. The award-winning iRubric seamlessly integrates with your LMS via LTI for a smooth grading experience.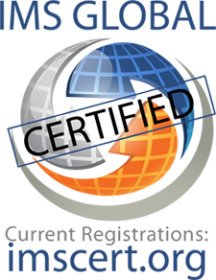 Compliant with LTI Outcomes, iRubric provides a single-sign on experience for both instructors and students. With a few clicks, instructors can provide detailed and meaningful assessments of student learning complete with feedback and supporting materials. Grades are automatically calculated and sent back to the LMS gradebook in real-time, and data for student outcomes data is instantly generated in a variety of aggregate and disaggregate reports.
Additionally, students can view the rubric to learn about expectations prior to submitting their work, submit their work directly in iRubric, and view their grades and feedback in high details. With course, program, and institutional level analytics at your fingertips, your institution will always have a pulse on student learning outcomes, competencies, and progress in alignment with standards.
Central Assessment and Outcomes System For Your LMS
One of the greatest advantages of our integration is to offer a central place for all your outcomes-based assessment needs. Using RCampus and iRubric, all your historical data remains in place even after courses are archived in the LMS or your institution switches from one LMS to another.
Additionally, RCampus and iRubric have been designed from the ground-up to allow easy sharing of rubrics and other assets across the institution, programs, and courses, removing the redundancies in rubrics created by some LMS, and allowing much greater level of management and reporting. Contact us to learn more about the advantages for your specific LMS.
Supported LMS
RCampus is a certified LMS solutions that can integrate with any LMS with LTI capabilities.  Fully tested LMS are:
Canvas (by Instructure)
Blackboard
Brightspace (D2L)
Moodle
Sakai (custom deep integration)
Benefits
Our LMS integration offers:
Single Sign On from LMS without the need to import users, course or enrollment data
Course and program level assessment with rubrics
Student Competency Grid and Dashboard
Course, program, and institution-level reports and analytics
Automatic grade passback to LMS
Rubric sharing across institution
Access to all RCampus tools
Centralized rubrics and outcomes repository
And more
Meaningful Data
Reports and visualizations with "meaningfulness" in mind.
Generate reports easily and without a multi-step complicated process.
All report data are easy to export in multiple formats and download to use in other systems.
Data never expires, giving you access to historical records at any time.
Our support has been constantly commended for its fast response time, best response quality, and highest level of satisfaction.
In addition, we provide Success Packages where we do the work for you, a high-productivity service especially if you need additional man-power that does it faster, better, and error-free.