On-Demand eLearning Platform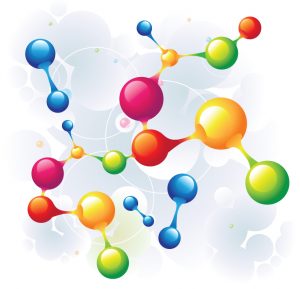 RCampus Express offers the ideal environment for small educational institutions of up to 1,000 users, including professional training programs, trade schools, and small colleges and universities. This edition provides comprehensive education solutions that make it easy for owners, educators, and administrators to build an online presence and efficiently manage learning, assessments, and outcomes. With all of the IT work taken care of, more time and focus can be spent on providing quality educational experiences.  Best of all, RCampus requires little to no training, it is easily adopted by instructors and greatly appreciated by students.
 Perfect for All Learners
RCampus Express is perfect for any small institutions
Elementary and Secondary
Higher education, colleges and university
Professional Training and trade schools
Faith-based schools
Corporations with training and assessment needs
Homeschoolers
Anyone who needs an LMS
 Feature Rich
RCampus offers an extensive list of features and the ability to grow with your needs.
Perfect for smaller schools with less than 1000 students
Build classrooms with a nice home page and engage students
Post assignments and share files
Grade online and share grades securely with students
Grade with rubrics using the award-winning iRubric
Build rubrics in minutes with access to the largest gallery of rubrics in the world
Online tests and quizzes with time monitoring and auto grading
Comprehensive and secure messaging
Message a classroom or multiple classes (unique to RCampus), teams, and individual students
Engage students in teams with team messaging and team calendar
At-a-Glance dashboard and Notifications
Add on ePortfolios (additional fees apply) when you need to enhance the learning experience
Your own website with homepage and more
Appropriate for K-12 and higher education
and much more
"Rcampus has been extremely useful in my classroom. It has saved me tremendous amounts of time, and the students really like using the Rcampus system.

Thank you for such a well-designed system."
– Mark Bowman, Instructor, South Branch Career and Technical Center, WVDE Office of Instructional Technology
 Benefits of RCampus Express
 Easy Access
Our tools are fully web-based, there's nothing to download or install. All you need is an internet browser.
 Pay as you Grow
Blocks of users can be purchased at any time, making it quick and easy to expand your school or organization.
 Flexible Usage
Use one module or a combination of the LMS, ePortfolio, etc.
 Easy-to Use
RCampus is an intuitive platform so virtually no training is needed.
  Simple Payment Options
With options for monthly or annual payments, RCampus makes it easy to manage your budget.
 Turnkey, Self-Service:
Getting started is easy; simply sign up here and start using today!